From Damascus to Dupre: A Syrian student's experience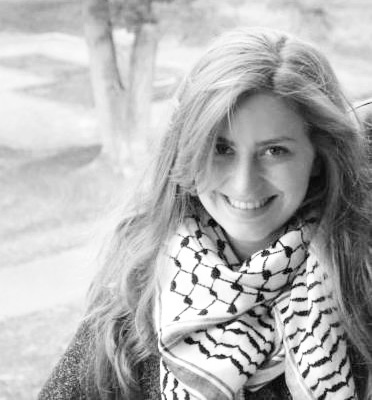 On any given day in Café Mac, tables of students are reading about Syria in the New York Times. On the front page: images of President Obama speaking about Syria. In the opinion section: strategies for Syria. Each new development sets stairwells and lounges abuzz with conversation about one thing—Syria.
And while policies are often discussed and human costs calculated, rarely do people explore how the conflict shapes the identity of young Syrians.
That's where Farah Haddad '17, who grew up in Damascus, comes in. Having lived in the conflict's epicenter, New Mexico for international high school and now Saint Paul, her take is multifaceted and her identity is complex.
In that way, she's a reflection of what she loves most about Damascus.
"There are a bunch of historic sites [in Old Damascus] and the streets are beautiful," Haddad said. "You can still see signs of the French colonization, from ages ago up to now, because Damascus is the oldest inhabited capital in the world. You can see all sorts of civilizations through the buildings and architecture."
Images of smoking rubble haven't clouded fond memories of her Damascus, a place of fiery spices and warm conversation.
"One of my favorite smells is when I go to the Al-Hamidiyah Souq … It has a lot of spices there, and candy," Haddad said with a chuckle.
The people of Damascus were warm too. According to Haddad, there was a sense you could go up and talk to a stranger like a good friend.
"I think there's just a spirit that I've found in Damascus that I can't find in other places," she said. Even as they are painted as villains, Haddad's Syria also wouldn't be complete without the Syrian government.
"I think I owe a lot of things to my country," she said. "A lot of people complain about the corruption or how the country hasn't offered people much, but it offered me enough—it offered me a home, it offered me close to free education, ballet classes for eight years…"
Haddad sometimes wants nothing more than to go back to Damascus, despite the escalating violence.
"There is a lot of guilt because I feel like I should be suffering or going through the same things my people are going through," Haddad said. "I do have moments where I have to sit down and cry because of the news or even a song or anything that triggers memories for me."
In fact, last summer, returning to Damascus was exactly what she did. Needless to say, after two years in New Mexico at a United World College international high school, things were not as she had left them.
She said a "dark cloud" hung over the Syrian people, some of whom seemed to have given up hope, as even the small things in Damascus were becoming a struggle.
"Each and every single family is suffering," Haddad said, describing long bread lines. "There are some families struggling to find food on their plates because of the prices … Even the people who are alive are barely making it."
Hearing the chop of helicopter blades and feeling the rumble of artillery was hard for Haddad, but so was leaving behind Syria, again.
"I was so glad that I was there living with them, going through what they are going through," she reflects. "Not being there and knowing that those things are still happening, and getting worse, is crazy to me. Even this summer, some of my friends were like, 'You know what? We're glad you aren't coming back.'"
So while she lives with a wavering view of her homeland—sometimes sentimental, other times crushing or even grateful—one thing's for sure: Haddad wants to return to Syria and make a positive impact, and Macalester is a key stepping stone in this plan.
"I can only imagine myself giving back to either Syrian refugees or anyone back home, and maybe working on the educational system or anything of that sort," Haddad said, who also gives back as a member of the Lives of Commitment program at Mac. "Because Syria needs its people, all of us who have left the country should return and build it again."
According to Jim Hoppe, Dean of Students, Macalester is the perfect place for Haddad to start changing the world because it values self reflection and open discussion.
"It ties a lot into the social justice roots that influence a lot of what we do at Macalester," Hoppe said. "You have to be really aware of and comfortable with who you are before you can build a coalition and make a difference. Those common themes are found across the college."
"I do feel like I have so much more to learn, and this place is going to be amazing for that," Haddad said. Additionally, her UWC experience prepared her for Macalester College. According to Haddad, it was a place where that 'Syrian openness' with new people was the norm, not the exception.
"[UWC] created an open atmosphere where people were free to open up," said Peace Madimutsa '17, who attended UWC with Farah. "And [we] were given a platform to share things and given a platform to bond together, which was quite useful for uniting people of different cultures."
And yet, despite all the time she had getting used to meeting new people, Farah doesn't always feel particularly welcomed, understood, or American.
"Just the fact that you have to get here, go through immigration and the borders, all those procedures, being called an alien," Farah said. "I don't feel welcomed in that sense, but I definitely … feel the love and the generosity of the people here." So in a way, Haddad is Damascus, an ancient city of many layers, each occupying civilization leaving its mark, one on top of the other, though the story never ends. Growing up in Damascus, going to UWC, then coming to Mac, Haddad is the same, layer upon layer—Syrian, American, dancer, activist—yet still defining herself anew.