Do you remember when J.K. Rowling wrote an incredibly intricate description of Fred and George Weasley's flight from Hogwarts in the fifth book of the Harry Potter series? Amazing, to say the least. Do you remember then seeing the movie and being utterly disappointed by the brevity and generally underwhelming tone of the whole affair? It's been a while, but I distinctly remember feeling duped by the barely-magical movie event.
Now take that frustration into the real world, magnify it, and imagine it happening to the story of your own life. Over and over again. Imagine you spent a year of your immediate post-Mac life in prison for a white-collar crime; imagine being terrified that what you were bound to find there would ruin your life; then imagine being sort of wrong—imagine that it taught you something relevant about race, violence, and most importantly about the immense pitfalls of the US federal prison system.
Then imagine getting a TV deal out of the whole thing; you'd be stoked, right? But what if Hollywood got a lot of it wrong?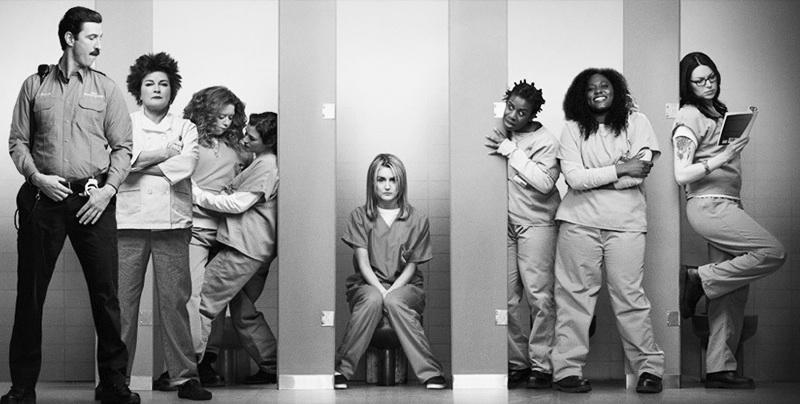 This is the story of Netflix's hit show "Orange is the New Black," and it's also the story of Piper Kerman's life. Orange is the New Black started as a memoir, and it will make you cringe and cry in the most psychologically satisfying way. But I recommend you read the book before watching the show in order to understand that, for those of us who knew little in advance about the US federal prison system, assumptions are a dangerous game in this book-to-television phenomenon.
In a recent interview with NPR, Kerman spoke to the show's "tremendous liberties" taken with her story, commenting on the significant differences between how the two mediums portray life—especially when it comes to race, violence and sexuality—in a women's federal prison. Though Terry Gross extracted little resentment from Kerman in the 30 minutes they shared together, it was pretty clear that things like "racial tribes" and intense, blatant violence—topics the show displays with great frequency—are not exactly common in a place like Danbury.
Remember all those scenes in which Kerman's character ("Chapman") was starved out by the prison chef? Never happened. She did insult the chef once, but it materialized into nothing more than brief public humiliation. And all of the racial boundaries imposed both by and upon so-called "prison families?" Kerman claims it didn't quite work like that; "families" were far from racially homogenous.
And most shocking (and for some, disappointing) of all is the truth behind Kerman's relationship with her also-incarcerated ex. In the end they did spend some time locked up together, but it lasted about a month at the end of Kerman's term when she was relocated to a detention center in Chicago while waiting to give testimony against another link in the drug chain that had gotten her locked up in the first place. The two did not spend a year struggling to reconcile.
The "Orange is the New Black" that we watch on our laptops is an adaptation, there's no question about it. But if you're looking to learn what a wealthy Smith College alumna does behind bars you should consider pausing that instant next-play and picking up the book before you get into the next episode.