SLAM POETRY: Mac Poets Beyond Macalester
It's one thing to stand in front of an audience familiar with your art and bare all about your broken heart. It's quite another for everyone on the internet to hear your story. Last year, The Mac Weekly reported on the sensation Rachel Rostad '15 caused across the web when a video of her poem "To JK Rowling, from Cho Chang" went viral. This summer, founders and alumni of Macalester's Slam Poetry team, Dylan Garity '12 and Neil Hilborn '11, saw their own work gain nationwide attention as well.
As many Macalester students saw this summer, Hilborn's performance of his piece "OCD" became a viral hit, garnering attention on NPR, Reddit and Upworthy News, recently surpassing four million views on YouTube. The poem, recorded at the Rust Belt Regional Poetry Slam 2013, describes falling in love while suffering from the title disorder.
Hilborn's expression of how OCD has both driven and hindered his personal life, as well as the poetry he creates from it, is striking. He skips between humor and sadness, passionate speech and uncontrollable tics, to create what The Huffington Post called "a heartbreaking performance." His compulsive behavior — turning the lights on and off and on and off and on and off before bed, for example — breeds beauty at first, as his girlfriend "imagined that days and nights were just passing in front of her."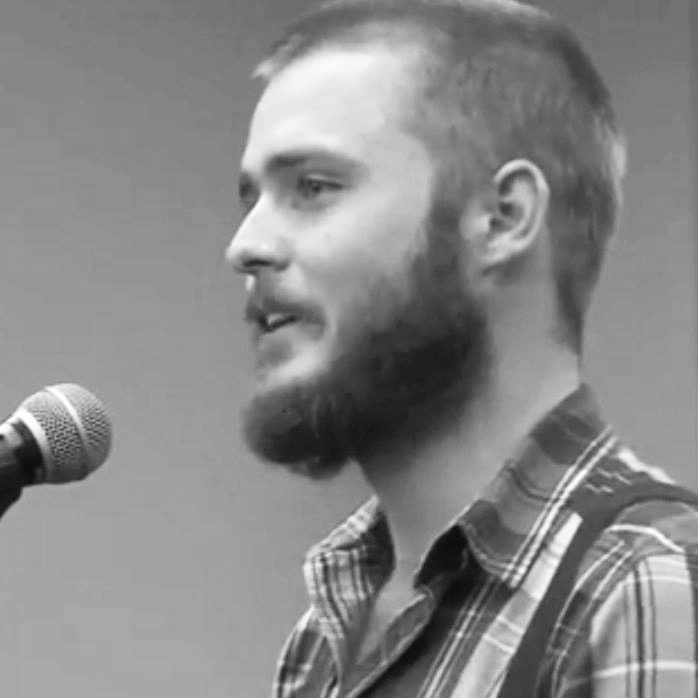 But it also breeds turmoil. When she began to hate how long it took him to walk home ("because there are lots of cracks on our sidewalk!"), and when she calls their love "a mistake," he pleads, "how can it be a mistake that I don't have to wash my hands after I touch her?"
While Hilborn longs for love lost, Garity's poem examines what it means to long for opportunities to love. His poem, "Friend Zone," has also been featured on Upworthy and The Huffington Post, and has almost half a million views on YouTube.
His poem begins as parallel, in a way, to Hilborn's: desperately searching for an explanation for his romantic failures. He riffs on his inability to be anything more than a friend to girls, exiled to "the friend zone," a place he began to think of as "a lush forest filled with unicorns and elves and puppies— none of whom were getting laid."
But after his comical intro, Garity's real point becomes clearer. For him, the ideology that informs "the friend zone" is not only inaccurate, but unhealthy.
He begins to question why we see sex as something that is owed, "as if the only way to be a good friend or a decent fucking human being is if you get something in exchange." Like Hilborn, he allows his vulnerability to spill out, urging the audience to see themselves as part of a culture that encourages unequal sexual relationships.
"You cannot kill a monster until you are willing to see it in the mirror," he says, "until you recognize its shape in your own skin." In that moment, he is a wolf in sheep's clothing, but one who is genuinely trying to transform into a gentle creature.
Although Garity does not think the piece is the best example of his work as a performance poet, the response from viewers has made him reexamine its value.
"It's been really incredible to interact with people [who] are finding it meaningful," he commented, and "to have them share their stories with me as well in response."
Hilborn has also been overwhelmed by the flood of response he has received since he bared all on stage. He admitted on Reddit during a Q&A that, although his tics are a rehearsed part of his performance, "sometimes in performance they become actual."
For most Macalester students, seeing the pieces go from local to global is probably the most affecting part of these videos. Many of us have watched Neil perform in the basement of 10K, and seen Dylan recruiting for MacSlams at the org fair. Essentially, people across the country are seeing what the Mac community had the privilege of experiencing a long time ago, but that does not mean we have moved beyond it. Instead, many of us are rediscovering the art with a new appreciation for the performance itself, as well as the people around us who are driving it.