Crystal Castles w/ Pictureplane
Sunday, May 5 @ First Ave.
Crystal Castles have released three excellent albums of dark 8-bit electronica, most recently 2012's creatively titled "III." Despite the strength of their recorded material, rumor has it the two-piece's live performances are often, for lack of a better word, bad. Are vocalist Alice Glass's onstage meltdowns the real deal, or are they all part of the Crystal Castles experience? There's only one way to find out: go see them on Sunday. Colorado indie/house/trance dude Pictureplane (who samples Fleetwood Mac and puts on an enjoyable performance in his own right) opens.
Grouper
Thursday, May 9 @ The Walker Art Center
Grouper is the solo project of Portland's Liz Harris, who pairs delicate guitar strumming and ghostly vocals to create ambient folk that makes for great study music and should be interesting to see performed in person. The show is free and will take place in half-hour increments beginning at 6:00, 7:00, and 8:00 p.m. You can walk around and check out art between sets. For free. Go. Get off campus, burst the bubble, etc. You can thank me later.
Metz w/ No Joy and Book of Dead Names
Friday, May 10 @ The Whole
Metz is a sludgy punk band from Toronto whose self-titled full-length debut was met with positive reviews in late 2012. If you missed the Iceage show earlier this week but still want to mosh to some heavy riffs and quasi-discernible lyrics, this could be the show for you. Or, if you haven't listened to anything other than My Bloody Valentine since it came out, go to see opener No Joy. Their new album, "Wait to Pleasure," imports batches of California sunshine and runs them through a filter of crunchy shoegaze darkness. The end result is one of the more engaging rock albums of 2013 so far.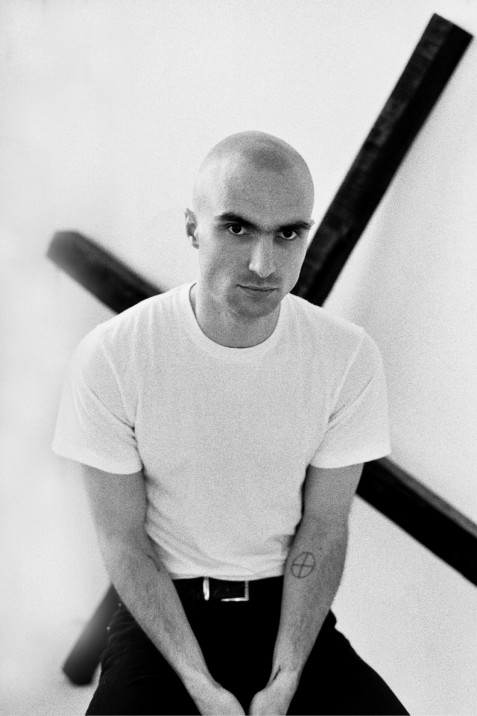 Youth Lagoon w/ Majical Cloudz
Friday, May 17 @ The Fine Line Music Café
Youth Lagoon is Trevor Powers, a poofy-haired twenty-something dude who makes wispy, spacious indie pop all by his lonesome. It's the kind of music that you have to pay attention to; put on his debut album, "The Year of Hibernation," in the background and it sounds distant and punch-less. With a good pair of headphones, though, "Hibernation" comes to life. The same can be said for Youth Lagoon's follow-up release, "Wondrous Bughouse," which Powers is supporting on this latest tour. Here's hoping that the Fine Line's sound system is up to the task of reproducing all the lush textures of his tunes. Majical Cloudz, a weirdly somber R&B duo from Canada, opens.