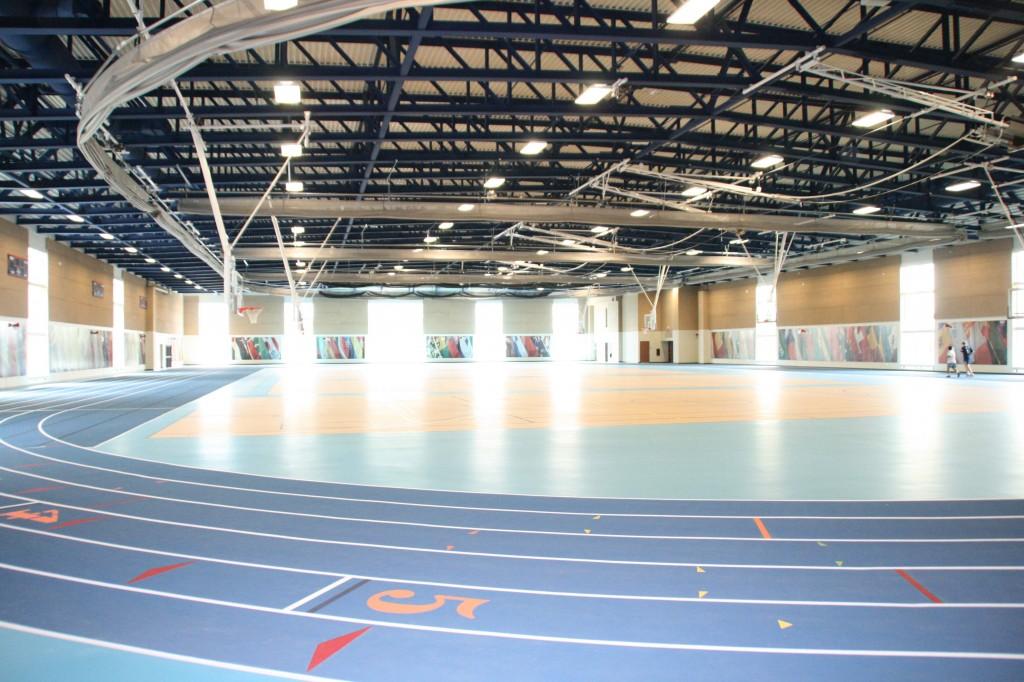 For the second year in a row, Springfest will take place inside. This year, however, committee organizers planned ahead to make sure that the weather wouldn't put a damper on fun.
"After seeing how chaotic last year was, we spent a lot of time accounting for the possibility that we would have to move Springfest inside," said Will Kent-Daggett '15, one of the event's main organizers. After the recent influx of snow and rain, Facilities and the staging company agreed on Monday that setting up on Shaw Field would be impossible. If snow remained on the ground, it would be too frozen to install the stage. If the snow melted by Saturday, the ground would be a mud pit.
"We're not thrilled," admitted Kent-Daggett, "but we have a few days to plan and make it a seamless transition inside."
By inside, he means the Field House of the Leonard Center, where Big K.R.I.T., Baths, Black Diet, and Death & the Maiden will be playing. Orgs have also volunteered to run booths inside, including a stand selling Springfest T-shirts. While WMCN hands out literature on the local music scene, MacPics will sponsor a photo booth, as well as hang disposable cameras up around the room for people to take pictures with. The photos will be uploaded after Springfest.
Food, beer, and messier activities will still be outside, sheltered by tents in the parking lot behind the Leonard Center. Vellee Deli, which specializes in Asian-Mexican fusion, and Gastrotruck, the sustainable gastropub-on-wheels that occasionally visits Macalester, will be serving food. The beer garden will have a variety of brews, including $3 Summit IPA and Kreuger, as well as wine, and will require both a Macalester ID and state-issued ID to serve.
The first 500 attendees will get an extra treat: tickets for free food. Other attendees can pay cash for food, which they can select from a smaller, affordable version of each truck's regular menu.
Other orgs outside will include MacBike, which will be busting out its famous smoothie-making bike. Art Alliance will provide a giant canvas and paint for students to make their mark on. And the Physics Club will present its "non-Newtonian pool," a pool filled with a substance which someone can run across or sink into, depending on his or her speed.
Although both students and organizers are disappointed that Springfest cannot take place outside, Kent-Daggett wants to put worries to rest. "We've spent a lot of time accounting for moving inside," he said, "and we still think it's still going to be pretty good."