After School Snack Attack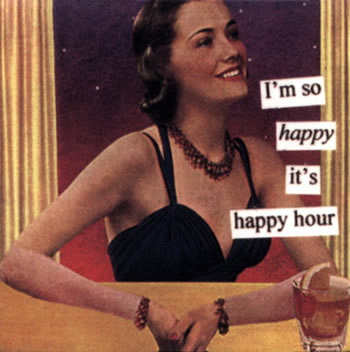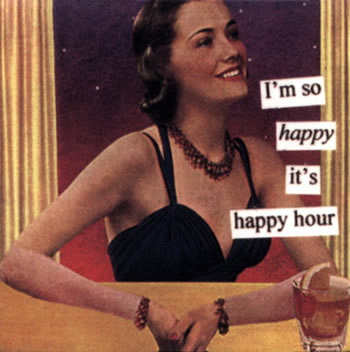 We all love the Blue Door and the Tap, obviously. But try switching up your after school snack with some of these happy hour alternatives below.
Chino Latino
2916 Hennepin Ave S, Minneapolis
Happy Hours: Tues – Sat 4:30-7 p.m. & Sun – Mon: 4:30 – 12 p.m. bar & lounge only//Sun – Thur: 10-12 p.m. everywhere
While it wins the best post-night class happy hour, it also has the most complicated happy hour schedule and rules. If you've previously ruled out Chino Latino for being too pricy or hard to get into, then this is your perfect window of opportunity. The best part about the Chino Latino happy hour is that it accommodates a variety of budgets and hunger levels. Someone looking for a little late night snack can incrementally order from a variety of the $1 tacos or you can load up on more filling plates like fried rice with guacamole for $5 or the spicy quesadilla abierta for $4. Also not to be missed are the $2 Señor Itchy's crab balls which are worth the embarrassment of barreling off their entire crass name when ordering. For sweet-tooths try the French toast of the dead topped off with bananas and a rum caramel sauce for the wallet-friendly price of $3. Chino Latino has happy hour drink specials of $3 wines, pretty good beers ranging from $3.50-$4, and $4 rail drinks. Try one of their signature concoctions that incorporate flavors you're unlikely to find at say, Plums, like Reverse Cowgirl that features Sobieski raspberry vodka, mango lemonade and tamarind for $6. If the promise of Chino Latino happy hour can't get you through that 3-hour night class, I don't know what will.
Fuji Ya
465 Wabasha St N , St Paul
Happy Hours: M-F 5 p.m. – 7 p.m.
When I say Sake you say Bomb…SAKE BOMB. Explode your happy hour with something new by going sake bombing. For those of you n00bs who don't know what a sake bomb is, in technical terms it is a beer cocktail made by pouring a shot of sake into a beer. In better terms it is a fun way to get drunk with your friends by balancing a shot of sake on chopsticks over a beer causing the shot to fall into the glass by hitting the table, hard. Fuji Ya located on Wabasha St in downtown Saint Paul offers sake bombs on their happy hour special, along with a bevy of other drink and sushi specials. Some of the highlights include a $5 spicy tuna roll and $4.75 glasses of white and red wine. Sushi and sake are suddenly a steal at Fujiya's happy hour.
Salut
917 Grand Ave, St Paul
Happy Hours: Daily 3 – 6 p.m. & F & S: 10 – 12 p.m.
If you typically categorize this Americanized French restaurant as off limits unless your parents are in town, consider hitting up its happy hour to enjoy cocktails and some fine French fare for every other weekend that's not Family Fest. Highlights include $3 pommes frites with their decadent béarnaise sauce, $5 steak tartar, and 2 for $3 oysters or crayfish. Drinks aren't quite as bargain-friendly as happy hour deals at other watering holes, but they also offer fancier cocktails than most. Your cheapest option is $4 well drinks, domestic taps, and wine. However, if this is a treat-yo-self afterschool trip, then indulge in the $5 Business Time: Sobieski vodka, fresh lemonade, and raspberry purée. They also include a dessert option, which is rare for happy hour — can you say $3 profiteroles? No really, can you?
Bryant Lake Bowl
810 W Lake St, Minneapolis
Happy Hours : M-F: 3-6 p.m. & M-TH: 10 p.m. – 2a.m.
Trying to add an active spin to your happy hour? Love rental shoes? Then you should hit Bryant Lake Bowl next time you crave an after school snack. Some of the happy hour highlights include $2 games of bowling M-Th 10p.m.–2.a.m as well as a cheap date night special on Mondays from 6 p.m.–12 a.m. So if you are trying to impress a date with your bargain hunting skills hit up this special of two entrées, a bottle of wine or a few beers and one round of bowling for $28 per couple.