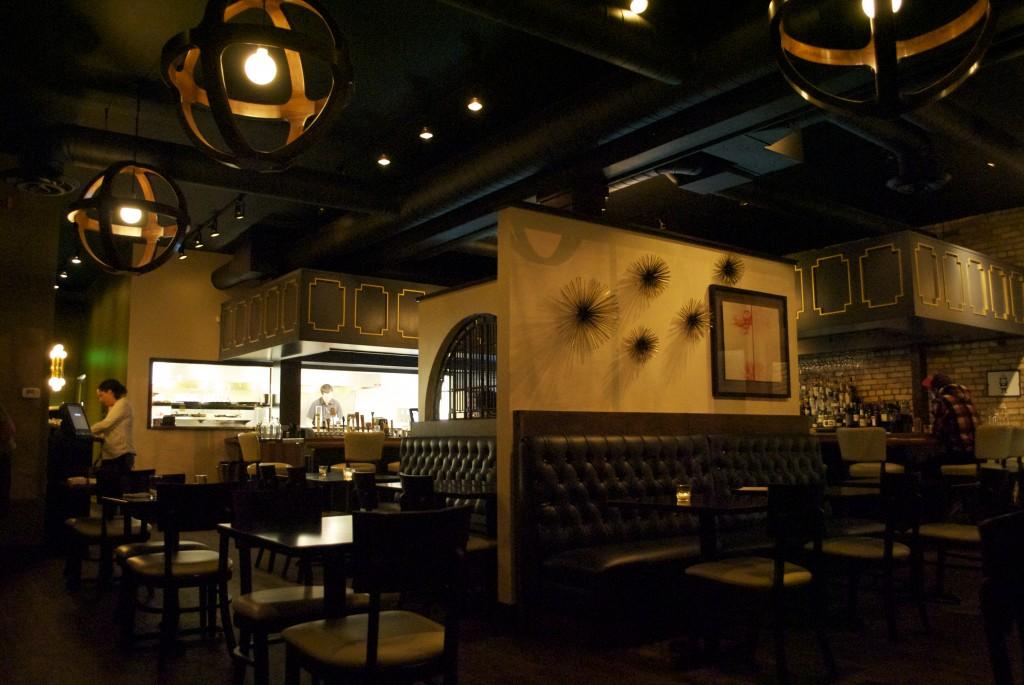 Nightingale is a charming little restaurant serving upscale small plates bar food and a bevy of drinks. If you can, try to make it to the Lyndale Ave watering hole during happy hour to optimize the bang for your buck. From $3 beers and rail drinks to $2 oysters (they carry both East and West Coast crustaceans), this is a cheap way to enjoy the ambiance. In addition to the oysters, happy hour food consists of $4 delicately battered onion rings with an ancho ketchup or thick cut French fries with a malt vinegar aioli (which was superb), and $10 meat or cheese plates. Liz Watson '13 found that the happy hour was a great deal as she got to sample some oysters, fries and a premium cocktail all for a modest tab.
If you're going to Nightingale with the intention of doing more than some casual noshing while nursing a drink, then consider getting two of their small plates or ordering a few to share between friends. While finding vegetarian options was surprisingly difficult, Olivia Nichols '13 had nothing but good things to say about the broccoli she ordered. June Ban '14 gave a glowing endorsement of the Brussels sprouts with bacon and a shallot agrodolce. I would recommend the incredibly moist and delicious Nightingale Burger which features four year cheddar and an herb aioli.
I loved the décor, although the ambiance might have felt a little too sports bar-y for some searching for a very upscale restobar. Additionally, because the menu can be a bit pretentious at times, we felt silly for needing to Google multiple terms (think boquerones) in a place where a wall of TVs behind the bar were broadcasting basketball games.
All in all, I spent a lot of my visit comparing Nightingale to the Lowry, which has a similar premise of offering upscale American bar or dinner food late at night, and if I had to choose between the two again, I'd probably go back to the Lowry first. However, Nightingale offers a more intimate experience and really has some unique offerings from a more limited menu (think multiple types of moonshine and crab, chorizo, and leek bruschetta), so give this place a shot if you're in the mood for small plates in a cozy environment.
2551 Lyndale Ave S Minneapolis, MN 55405
Tuesday – Sunday: 4 p.m. – 2 a.m.
Daily happy hour: 4 p.m. – 6 p.m. & 11 p.m. – 1 a.m.